Infrastructure Services

Municipal Sweeping
Municipal Sweeping with All Sweeper Hire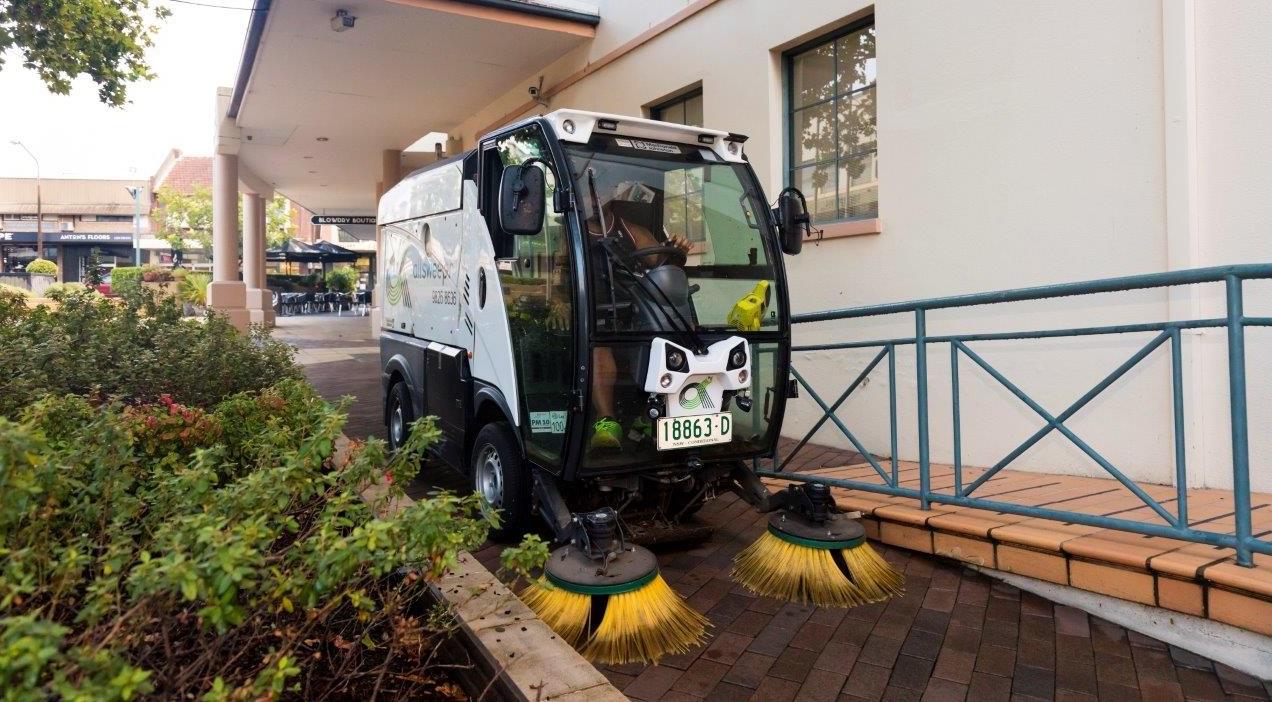 Local Councils
All Sweeper Hire is the largest mechanical road sweeping and scrubbing service business in Sydney. For more than 30 years we have been providing exceptional customer service at a very competitive price and are the only sweeping company with ISO Certification for Quality, Environmental and OH&S. We operate Sydney's most modern and reliable fleet of road and street sweepers. Our sweepers are supported with satellite tracking systems to ensure efficient and timely allocation of sweepers and operators.
Pavement Sweeping
We provide sweeping, scrubbing and pit cleaning services for municipal councils,  parks, government authorities, construction companies, industrial/commercial companies, rail infrastructure, maritime ports, car parks, and pavement areas for factories and warehouses.
Footpaths
Our ride-on sweepers and scrubbers can be used on all hard sealed surfaces and pavements, indoors or outdoors. They are particularly useful in tight or restricted areas, and areas with high people or vehicle traffic. Our fully trained operators ensure the work is completed professionally and safely. When areas are restricted in size, our ride-on sweepers are ideal as the waste hopper can hold up to 2 cubic metres.
Green Initiative
All Sweeper's fleet of MacDonald Johnston compact sweepers, Tennant sweepers and scrubbers are world leaders in their field and comply with the Euro 4/5 emissions standard for a cleaner environment. The Tennant sweepers employ a 3 stage filter process that filters to less than 5 micron. This means we can sweep construction and industrial sites during the construction and industrial process without the need to stand down employees, as no dust is emitted.
Site Cleaning Applications
Final clean before handover, scrubbing prior to line marking, cleaning during public event operations, sweeping and scrubbing all paved areas, to maintain cleanliness, neat car parks, malls and town squares, footpaths, lane ways and roads, pedestrian precincts, emergency spills, debris, waste products, rain water flooding and much more.
Sales and Enquires
T:  1300 255 793
E: sales@allsweeperhire.com.au
W: www.allsweeperhire.com.au