Highway Services

Pavement Stabilisation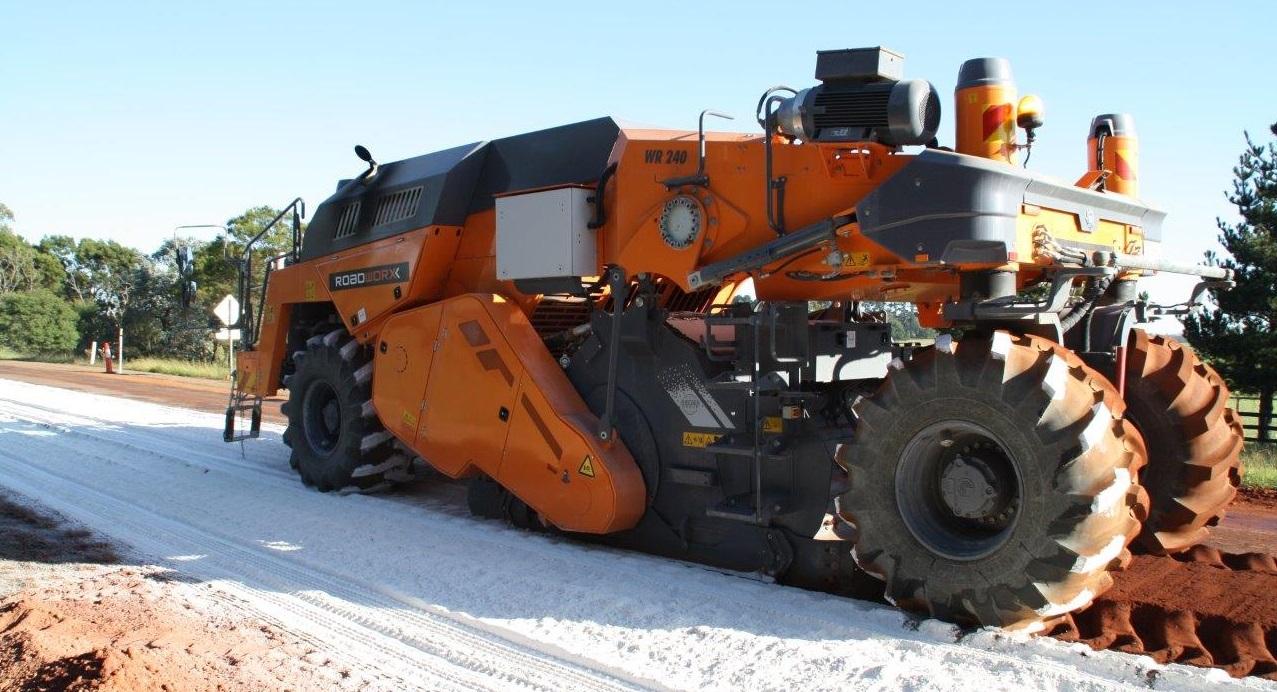 Stabilisation of subgrade & base course pavements prolong and extend the structural integrity to withstand the longevity we all would like for our roads, carparks & industrial pavements by using/recycling existing road base materials.  With our pavement stabilisers, spreaders and our material suppliers, we together make sure all of our QA is up to the best possible standards for the stabilised pavements as specified.
Our fleet of trucks and plant equipment can float all the materials and plant across NSW to your project. Roadworx can also provide in house traffic control and full project management to ensure a safe and environmentally friendly outcome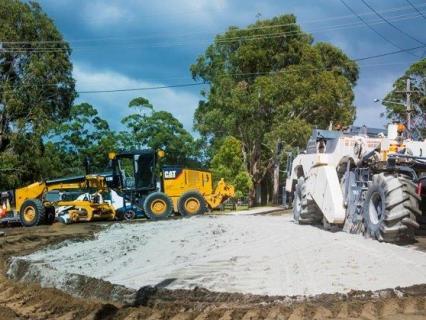 Stabilisation of Pavements
With our fleet of Stabilizers, spreaders & civil machinery, there is no project is too small or too large. Our soil stabilisers have a full visibility from the cockpit that allows for better QA & safety. The Stabilising technology is Wirtgen (WR240) that are capable of mixing to a depth of 500mm and cater to heavy patching, full width rehabilitations and subgrade stabilisation.
The WR240 Stabiliser is equipped with Foam Bitumen capabilities and was the 1st of its kind in Australia, this is in line with Roadworx commitment to be the leader in the market for new and innovative technologies.
To partner these Stabilisers Roadworx utilises Streumaster Spreaders with 16-22 tonne capacity and load cells to ensure an accurate spread rate in compliance with RMS, Council, and engineered specifications.
Our Wirtgen WR240 Stabiliser & 22MC Spreader were both an Australian first. We continually lead the industry with innovation for our customers and clients
Types of Service we Offer
All projects are different and have their own challenges and with our wide range of customers we do business with that require unique approaches for their projects. That is why Roadworx delivers flexibility with stabilising pavements. Depending on the application of use to that particular project, it will determine what services we will apply to site.
Part service: Stabiliser and Spreader hire with operators and pavement product. Customer then trims and compacts and completes the project.

Full service: Leave it to us, Roadworx will complete the full pavement stabilision with our fleet of plant and operational know how.