Highway Services

Decorative Paving
Our line of decorative paving products enhance the benefits of asphalt - its durable, forgiving, cost effective and safe.  It also has the creative potential beyond that of more expensive traditional products.
Other products we have are highly effective with skid resistance in wet and dry conditions for heavy duty use providing a much safer approach to traffic intersections, bus lanes and bicycle lanes that is compliant to the RMS specification R110.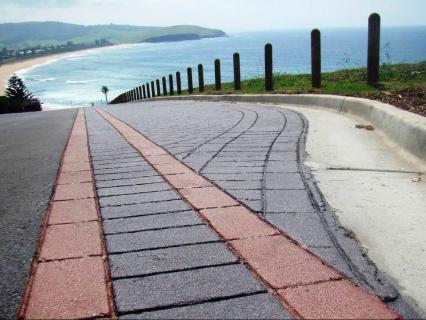 Our Approach with Surface Coating
Roadworx is the premier applicator of a variety of different licensed products for treatments over asphalt, open grade and concrete surfaces. Our team will work with you to identify the best solution for your paving needs. Some applications of use are bus lanes, bicycle lanes, traffic calming schemes, sporting courts, footpaths & plazas, pedestrian crossings, schools and driveways.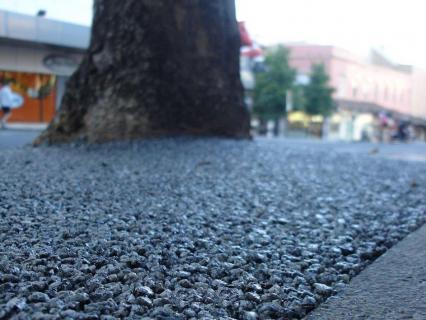 For Safety and Enhanced Appearance
We have practical and attractive solutions for pedestrian and vehicular traffic flow. We can provide a realistic look of brick, slate, stone and other design effects that can be directly applied to an asphalt base. Safely channel pedestrian and vehicular traffic with raised or level medians, create custom pathways right up to public buildings and facilities, beautify sidewalks, plazas and play areas, skid resistant surfacing, UV tolerant colours, bikeways and bus lanes,  or enhance public awareness of your community brands.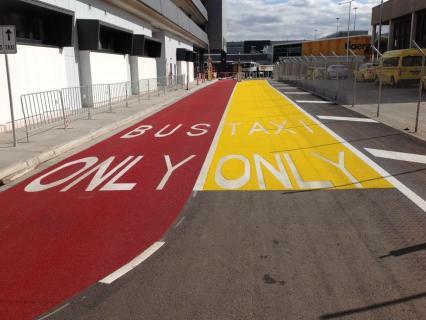 For High-Traffic Areas
Our solutions are ideal for heavy vehicular traffic areas that require durability under adverse conditions. Complying with RMS specification R110 for a safe, skid resistant, slip-free surfaces for all council walkways and RMS roads. Suitable for all climates, pedestrian crossings, bus lanes and intersections. It's durable, fast to install and easy to maintain. Our surface coating combines the flexibility and strength of asphalt with leading-edge coating technologies from unique heating equipment to specialised coatings. Our components are designed to work together to provide a superior surfacing solution that lasts